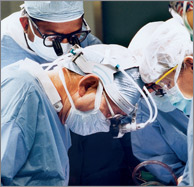 we need your participation
The Medical Innovation Playbook details the diverse and rapidly evolving technology commercialization programs of the United States' top medical centers. It is the first comprehensive effort to profile these programs, and a must-have resource for companies seeking partnerships with academic medical centers and healthcare institutions.
Register for a survey
Why Participate?
Medical Innovation Playbook Abstract